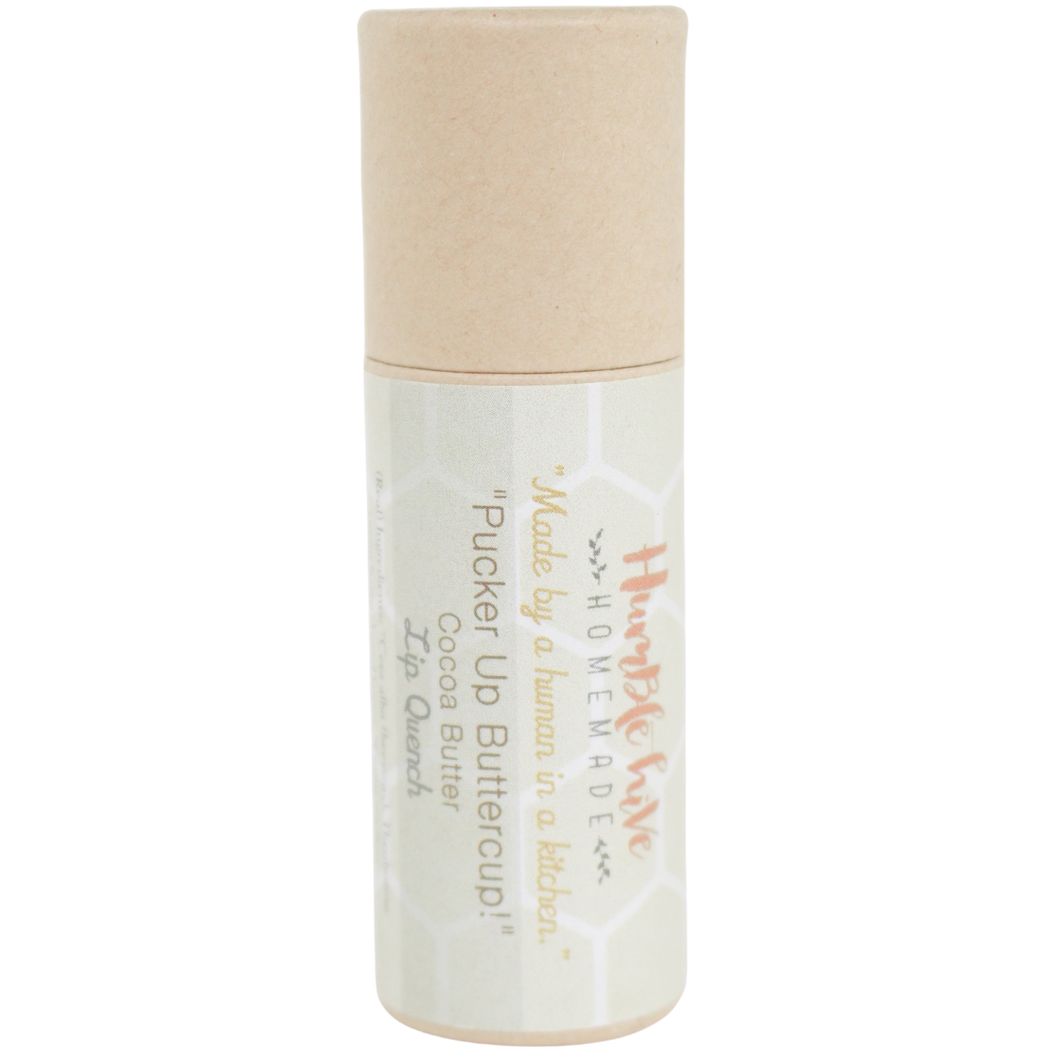 "Pucker Up Buttercup!"- Cocoa Butter Lip Quench
This creamy, nourishing lip quench has a light, heavenly chocolate scent and provides hours of silky moisture; leaving your lips kissably soft!
Made with Fair-trade and Organic ingredients, you can rest easy knowing you are applying a lip quench chock-full of only the highest quality ingredients and are supporting our environment to boot!
It comes in a .5 oz. tube which makes it four times larger than the typical lip balm so it is economical as well.
The tube itself is fully biodegradable, so be sure to toss it in the compost when you've run out!
No Parabens, Phthalates, or Petrochemicals.
(Real) Ingredients: *Cera alba (beeswax), Theobroma cacao (cocoa) seed butter, *Cocos nucifera (coconut oil) (*Organic ingredient)